The next book groups will talk about:
Wednesday 10th July: 'The Tattooist of Aushcwitz' Heather Morris
Wednesday 14th August: 'Pao' Kerry Young
Wednesday 11th September: 'Emma' Jane Austen
Wednesday 9th October: Author visit: Kerry Young talking about her novel 'Pao'
Wednesday 13th November: TBA
Wednesday11th December: 'A Child's Christmas in Wales': Dylan Thomas
The group meets on the second Wednesday of the month. All meetings are 7.15 - 8.15pm. Everyone is welcome, whether you've read the book or not! Most of our choices are available in the county library stock, so you can reserve a copy for just £1 and collect it at our library. They're also available online at good prices. We choose books on recommendation, trying for a balance of genres
If you'd like to suggest a book to read , bring it along or email info@rothleycommunitylibrary.co.uk. If you have any preferences, or would like to be part of a daytime group, please let us know.
E
July 10th 'The Tattooist of Auschwitz': Heather Morris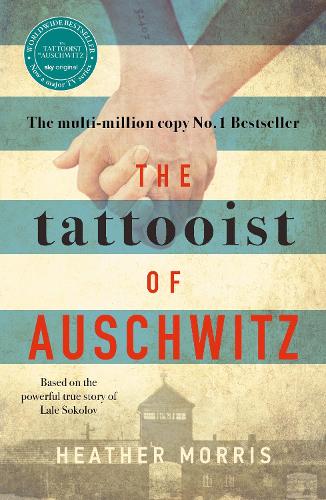 The Tattooist of Auschwitz is the improbable love story of Sokolov and his wife, Gita, who met as prisoners at the infamous concentration camp on the day that Sokolov, chief tattooist at the camp, inked Gita's arm with her identification number.
Wednesday 11th September
Emma by Jane Austen
Emma Woodhouse is one of Austen's most captivating and vivid characters. Beautiful, spoilt, vain and irrepressibly witty, Emma organizes the lives of the inhabitants of her sleepy little village and plays matchmaker with devastating effect.
Wednesday 9th October
Kerry Young talking about her novel
or SHORTLISTED FOR THE COSTA FIRST NOVEL AWARD

I was just a boy when I come to Jamaica.

Kingston, 1938. Fourteen-year-old Yang Pao steps off the ship from China with his mother and brother, after his father has died fighting for the revolution. They are to live with Zhang, the 'godfather' of Chinatown, who mesmerises Pao with stories of glorious Chinese socialism on one hand, and the reality of his protection business on the other.

When Pao takes over the family's affairs he becomes a powerful man. He sets his sights on marrying well, but when Gloria Campbell, a black prostitute, comes to him for help he is drawn to her beauty and strength. They begin a relationship that continues even after Pao marries Fay Wong, the 'acceptable' but headstrong daughter of a wealthy Chinese merchant.

As the political violence escalates in the 1960s the lines between Pao's socialist ideals and private ambitions become blurred. Jamaica is transforming, the tides of change are rising, and the one-time boss of Chinatown finds himself cast adrift. Richly imagined and utterly captivating, Pao is a dazzling tale of race, class and colour, love and ambition, and a country at a historical crossroads. has learned how to survive - but not how to live
She leads a simple life. She wears the same clothes to work every day, eats the same meal deal for lunch every day and buys the same two bottles of vodka to drink every weekend. Eleanor Oliphant is happy. Nothing is missing from her carefully timetabled life. Except, sometimes, everything.
One simple act of kindness is about to shatter the walls Eleanor has built around herself.
Now she must learn how to navigate the world that everyone else seems to take for granted - whilst searching for the courage to face the dark corners she's avoided all her life.
Change can be good. Change can be bad. But surely any change is better than... fine?
Widely hailed as the fiction debut of 2017, Eleanor Oliphant is Completely Fine is a triumph of deft observation of everyday life. By turns laugh-aloud funny and deeply poignant, it is a book that champions everyday courage and the importance of friendship in a world where people are increasingly isolated. Challenging the stigmas that exist around loneliness in contemporary society, it is a gentle reminder of those we too easily overlook and how a life can be changed by small acts of kindness.